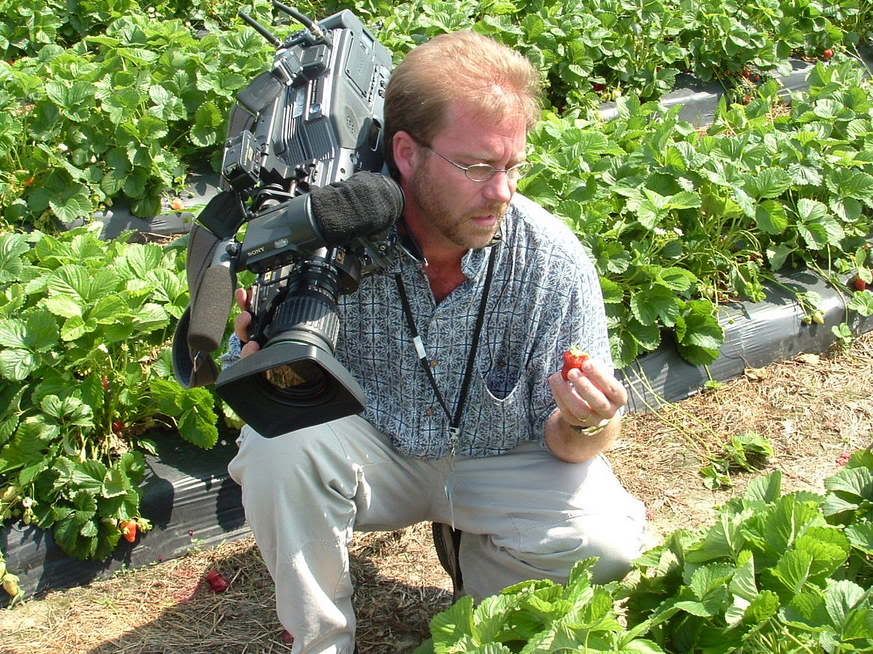 Okay, so not EVERY assignment is an exercise in hustle and calamity. Some gigs are quite tranquil. Take the fifteen minutes I spent in a Guilford County strawberry field last week. Please! I don't especially like strawberries. Sure, I ingest the occasional Wild Berry Pop-Tart, but I never enjoyed gnawing on this particular brand of nature's candy. Still, I paused among the back rows of Ingram's Strawberry Farm late that day, ignoring the screech of cell phone and pager just long enough to officially linger. Before I knew it, I was staring at a berry, lost in thought and enjoying the quiet.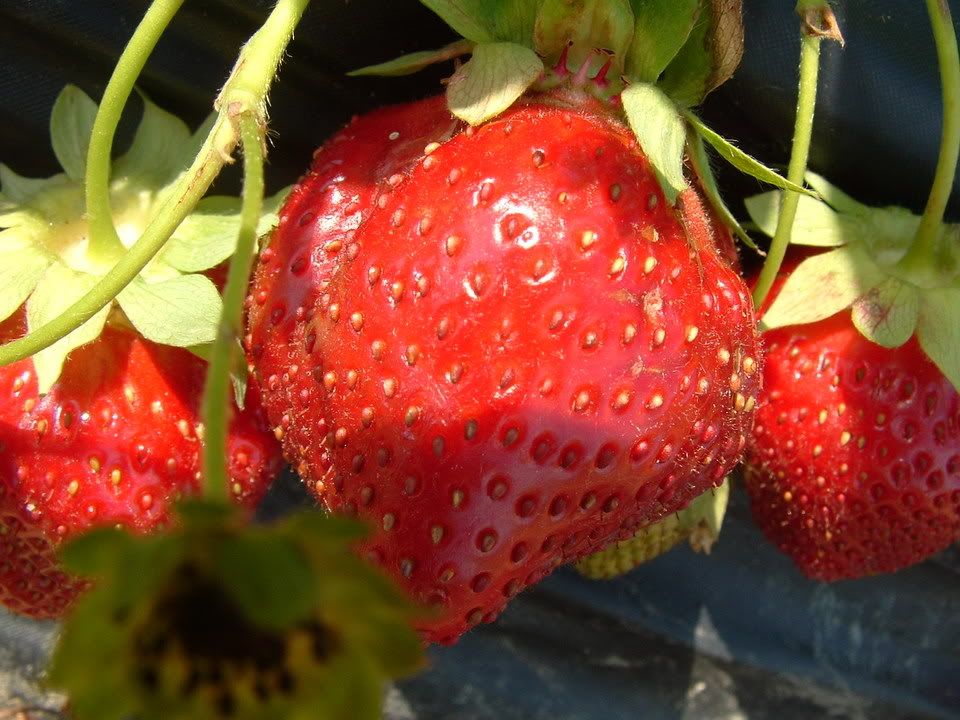 Four rows over a group of migrant workers chortled at the gringo at the edge of the field. When I first pulled up in my rolling billboard, the men among them came alive, gesturing happily at the familiar logo on the side of my ride. They probably hoped a leggy news model would hop out. Imagine their dismay when all they saw was this grumpy schlub, lugging gear and late for the edit bay. I waved from a distance and set up my sticks, wishing they'd ignore my incongruent appearance. A few minutes later they went back to filling their white buckets with the plump red orbs. When they did, I fell into the viewfinder.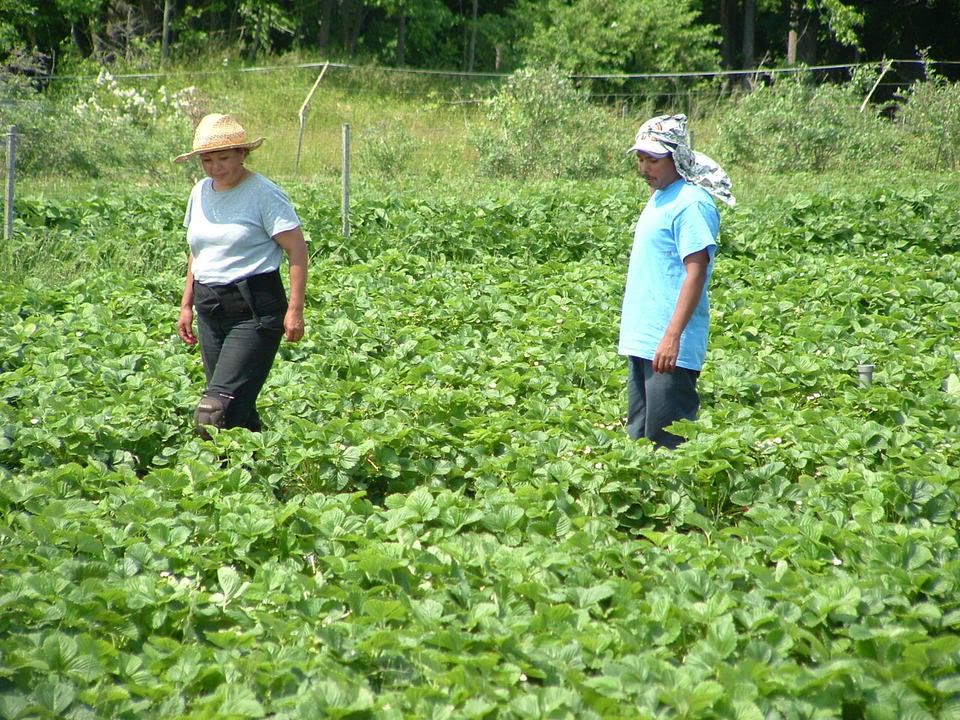 I cut my broadcasting teeth on farm news coverage. Under the tutelage of the great John Spence, I prowled the sun-blotted tobacco field and the hazy shade of the selling floor. I've attended countless tractor shows, documented festive hog killings and profiled plucky poultry producers. If it grows in the Tar Heel State, I've pointed a lens at it. Along the way, I've many an ornery farmer - from leathery landsmen in Depression-era coveralls to their younger men who cannot imagine farming without their laptops and Chevy Silverados. I like both kind, as there's rarely a trace of subterfuge or fakery among them - qualities I get more than my share of with this thing on my shoulder.
A long Spanish soliloquy awoke me from my daydream. Whatever the younger man said amused his cohorts; even the old ladies laughed as thewy stooped over to fill their buckets. I chuckled too, at the absurdity of it all. A high-winding motor wailed in the distance. Shaking off any idling thoughts, I got busy collecting assorted angles of said berries, more than enough to supply the forty seconds of edited video the desk wanted. As I gathered up my tools and prepared to leave, a young man rolled up on a 4 wheeler and began chattering with the workers. I was halfway through packing up my car when I realized they were answering him in perfect English.
Go figure...